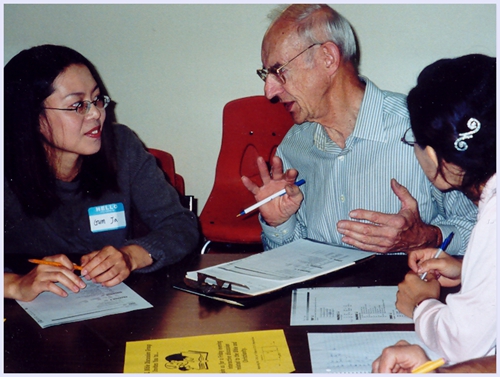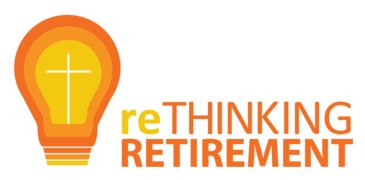 IFI R & R means: In addition to Rest & Relaxation, we Rethink Retirement to live the rest of our years to the glory of God – like, by becoming a part- or full-time IFI volunteer or staff

.

Click here

 to play a video and learn more about R&R.
---
IFI R & R Rethinking Retirement Opportunities
Help to build this ministry
Pray! Join or form teams for all aspects of IFI ministry
Recruit retirees/to-be-retirees/harvesters
Schedule/plan outings, service projects, training/discipleship
Work on the IFI building and/or grounds
Plan events
Help raise funds
Be a friendship or conversation partner or ESL helper
Join the Campus Ministry Team – OSU or another campus
Help IFI expand to other campuses
Provide airport pickup and/or temporary housing
Help with Bible discussions, small groups and wives/mom/family ministry
Help in the IFI office, PR, marketing, HR, IT, media, social media, website, accounting/bookkeeping, creative writing…
Rethinking Retirement Tools:
Assessment, training, guidance, encouragement, discipleship to help figure out skills, spiritual gifts, what is next, interest and how/where to serve
When to retire – financial considerations
Working within geographical, physical and time parameters
Cultural awareness, working with international students and using one's age to God's advantage
Help to transition from success in the working world to eternal significance in the next stage of life
Access R&R Toolkit
Suggested reading :
Run Thru The Tape by L. James Harvey: Today's seniors face unique physical, mental, and spiritual challenges. In Run Thru the Tape, Dr. Harvey provides inspiration for living a rich and happy Christian life. He examines the Biblical precepts, scientific principles, and the spiritual motivation to finish strong in all we do. This book contains a wealth of resources including valuable Internet sites, practical suggestions, end of life directives and sample forms.
The Second-Half Adventure: Don't Just Retire – Use Your Time, Skills, and Resources to Change the World by Kay Marshall Strom – Like many others among the 77 million baby boomers, these men and women don't want to retire from contributing when they retire from their careers. So they are using their time, skills, and resources to make a difference.
When Christians Retire: Finding New Purpose in Your Bonus Years by Dwight Small – Prepare yourself for the trials and joys of life after work with applicable wisdom, ministering to both your heart and soul. 401K's and IRA's are important, but equally vital to this new life is the emotional and spiritual health of the retiring individual. You'll find many of the often unspoken spiritual and emotional questions that arise during this transitional time are answered in this perceptive and insightful book.
Rethinking Retirement: Finishing Life for the Glory of Christ by John Piper – Challenges fellow baby boomers to forego the American dream of retirement and live out their golden years with a far greater purpose in mind.