Connecting the Disciplers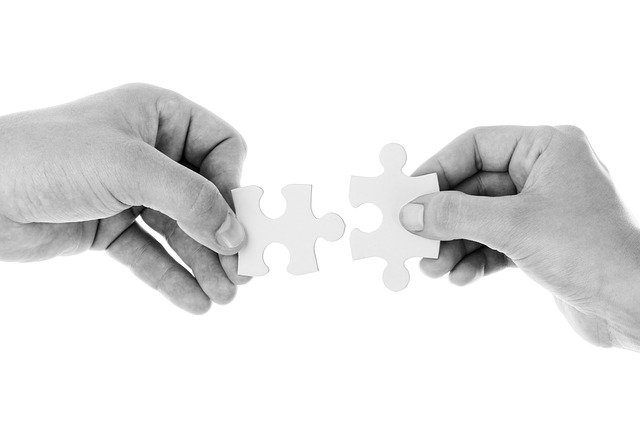 IFI associate staff are inspired to disciple the nations.
"The Great Commission is for all believers," asserts Bob Mack, a retired IT Director and Project Manager who has been involved with IFI for over 10 years.
His wife, Karen, a part time Pharmacist, has worked with him every step of the way. "I love that we get to do it as a team," she beams.
The dynamic duo, volunteering in various capacities throughout the years, joined IFI as Associate Staff in 2020 after Bob retired from IT. They are now the Columbus Team's Returnee Ministry Coordinators. But how did an administratively astute Project Manager and entrepreneurial Pharmacist get into international ministry?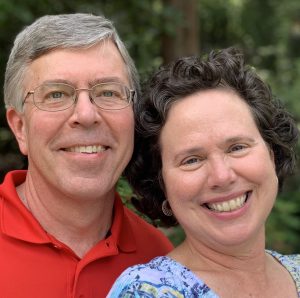 "We were trained to be disciple makers."
Bob and Karen met Jesus, and each other, during their time with The Navigators' ministry Bible studies at OSU. Still, their paths to knowing Christ and being discipled were unique.
Bob, despite initial activity in the gatherings, didn't really take the message home with him. "It was kind of like a fire insurance decision. It didn't really have any effect on my life." As time passed, Bob continually made poor life decisions, drifting away from what he knew was true. He eventually started sporadically attending the Bible study again, but things weren't really improving. Then he agreed to attend a spiritual retreat held by The Navigators. Being surrounded by a strong corporate witness of believers made a real impression on him.  "There was something different about these students. It was a totally different atmosphere."
"The need that I had could only be answered through submitting to Christ. If anything was going change, I had to submit to God." Bob realized that God had been pursuing him, but he was being prideful and resistant. So, ready to let go, he sat under a tree and prayed for salvation. Then he got up and watched God make some quick and remarkable changes in his life, including meeting his future wife at the retreat. "It was a big day for me."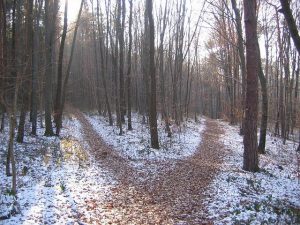 It was a big day for Karen too. Her attendance at the retreat was a result of finding her desires fulfilled in Jesus as well.
"I was raised to view God as if He was always way up there, and if you did something wrong, He'd get you." So when her brother became a believer, she and her family had a hard time accepting the intimacy available in Jesus. Unfortunately, during her senior year in high school, Karen was thrown out of the windshield in a car accident. During recovery, she began to wonder: "If I had died, what would happen to me? Did I do enough good works?" She then started thinking about the things her brother had told her and decided to seek out a Bible study in college to find out for herself. During that summer, she would read the Bible every day. "I was amazed at how it always applied to my life."
In college, Karen got into a Bible study on the Gospel of John, where she met Kim, a gracious and loving friend with a joy that Karen deeply wanted for herself. Karen quickly realized that though she had all the answers, those answers lacked the depth of experience that the believers in the group had.  Her grades were declining at this time as well, helping her see that she based her identity on her accomplishments.
"I started really seeking out the truth and my purpose. While spending time with Kim, I came to the understanding that God loved me unconditionally. I realized Jesus was the answer I was looking for."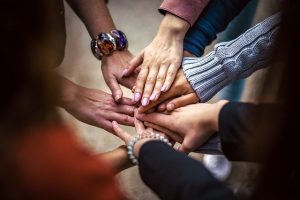 After coming first to Christ, then together, both Bob and Karen were discipled intentionally and consistently by believers with the Navigators. After they graduated and started going to their local church, they began to realize how unique that experience was. "We realized how blessed we were to have people pouring into us." They began intentionally engaging and initiating discipleship efforts through their church and in their neighborhood.
Then the opportunity to engage in the Great Commission by reaching out to internationals with IFI presented itself: "They need to know Jesus, just like we do."
They began with airport pickup and English conversation partnerships, eventually hosting students and scholars. Overcoming the initial uncertainty in relating to people from different cultures and the perceived pressure to entertain, they were able to build rich relationships with their new friends. One Chinese student developed a consistent, mutual bond with their family. "She became our daughter. We learned so much from her about her culture and just fell in love with her." This relationship eventually opened discussion about the Bible, and the student began a journey that culminated in salvation.
It was from this student, and the many others that they built relationships with, that Bob and Karen began to understand the challenges that returnees (internationals who become believers and return to their home countries) experience. From societal and familial pressure to the struggle of engaging with the Bible and God in a language other than English, it became clear that returnees need just as much support as new believers being discipled in the states.
As the Campus Ministry team for IFI Columbus began to put more emphasis on supporting and preparing returnee believers, the Returnee Ministry Coordinator role needed both a "starter-upper" to establish the role and a practical manager to sustain it. What better pair than the Macks to answer the call.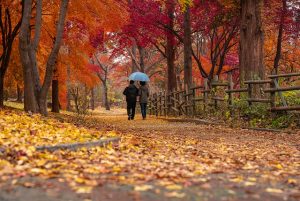 "For IFI, hospitality is the front door, but it doesn't stop there. We need to begin with the end in mind and work through how we can help students become multi-generation disciple-makers."
So as the dynamic duo continues to progress in their role, they remain thankful to God for IFI and the opportunities available in the organization to step into. They would encourage you to do the same.
"At IFI, everyone has the same passion for internationals. Depending on your gifting, see where the needs are, and start from there. IFI will support and cultivate those gifts."