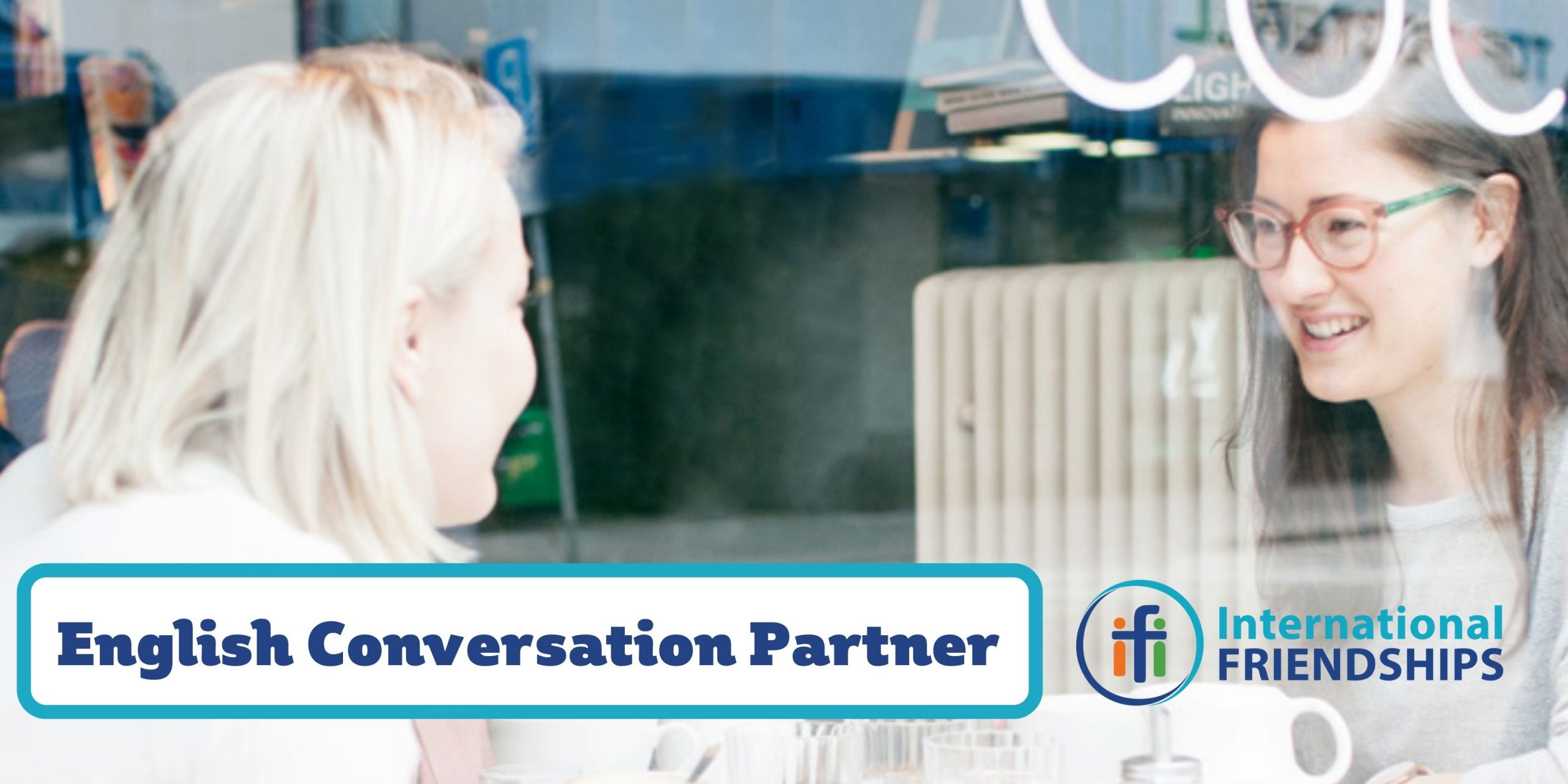 By volunteering, you can help meet students' needs and begin to build relationships that can help them be a blessing to their own nations.
"Love foreigners as you love yourselves." - Leviticus 19:34 NCV
International students are waiting for Conversation Partners - someone to simply talk with and who will show them around. Grab the opportunity to share God's love with students from across the globe as an IFI Conversation Partner!
Meet weekly or two times a month for conversation.
How can I help internationals?
Three of the biggest felt needs of international students, scholars, and their families are...
1. Improve English skills. They need a friend to practice their English with who will be a good listener and patient to answer their questions. (No special training is needed.)
2. Help understand and adapt to our culture. They need a friend who will help them to adapt to their new surroundings and culture.
3. Overcome loneliness. They need a friend who will invite them to participate in fun activities.
What are the benefits of befriending an international?
1. Personal spiritual growth. "Befriending an international student challenged me to be more intentional about sharing my faith in non-Christian contexts. " IFI conversation partner
2. Opportunity to learn about other cultures. "I didn't realize that Jordan was a monarchy until I met my friend from Jordan" IFI conversation partner
3. Discussions about faith that can lead to decisions for Christ. "I have organic opportunities to share my faith story." IFI conversation partner
How can I get more info?
I have an interest in a specific country. Can I be matched with someone from that country?
We will certainly make a note of your country interest, and will match you if there is someone available from that country. However, in actuality, 95% of our requests come from SE Asia: S. Korea, China, and Taiwan. If you could be flexible, that would be wonderful. We frequently have Asian students who have to wait 3 or 4 months for a partner. In the meantime, they lose interest, and we have lost the opportunity to connect with them.
How often am I required to meet with my student? Who sets up these meetings? What do we do at these meetings?
We ask that you meet with your student on an average of one hour a week. If the student is extra-busy, perhaps every other week for 2 hours would work better. I will give you and your partner each other's contact information, and you will make your own arrangements as to where and when to meet. You will be sent suggestions for activities and conversation starters, but every individual partnership will have its own flavor. Just pray, and go with the flow!
My partner seems to only want to discuss her own Buddhist religion. What should I do?
By listening and showing interest! Ask good questions. Bring up similarities and differences. Invite her to church on special "religious holidays". Ask the Lord for opportunities to discuss your faith naturally. Check out the resources on the IFI web site. Ask for our handout on Buddhism (or Islam, or other world religions). Be an unconditional friend and don't push for a "decision."
Do I need to be an expert in English to be matched?
No. You are a native speaker, so you will innately know when your friend is making mistakes, which you can gently correct. Do try to limit your use of idioms, unless you are using them to teach. Also, do try to use correct English and avoid too much slang!
I don't like driving to campus. Can the student come to my house?
Most international students do not have cars. Even though some do, YOU are the host, and should be willing to drive to meet the student. Perhaps when your friendship has progressed, the student will be comfortable driving to your home. But we always ask the volunteer to be willing to make the sacrifice of driving to meet with the student on his/her "turf".
I called and left a message on my partner's cell phone, but she hasn't returned my call.
Phoning is very difficult for most international students. You are still a stranger, and they are not confident in their English skills. Please, if at all possible, make your initial contact by email. Also, students are just as busy as we are; they may not be able to connect with you for a week or two. If they have not responded by the end of two weeks, and if you have tried at least 2 times to connect, please let the IFI Volunteer Coordinator know: . They will find out if the student is interested, and if not, match you with another.
I don't seem to relate well with my partner, or she doesn't seem to be enjoying our meetings. What can I do?
I try to match folks of similar age, marital status, and occupation (if I know it), or I match you with a person from a country you are interested in. If you have not gotten a comfortable match, just do your best for 3 months, and then please try again. I always have a waiting list, and if you can tell me what "type" of person would be a better match, I'll do my best. In the meantime, you have served the Lord even though it might not have been easy.
We will provide you with Training and Resources.  Click here to sign up for the new volunteer training.
Below are some resources that are available for conversation partners: