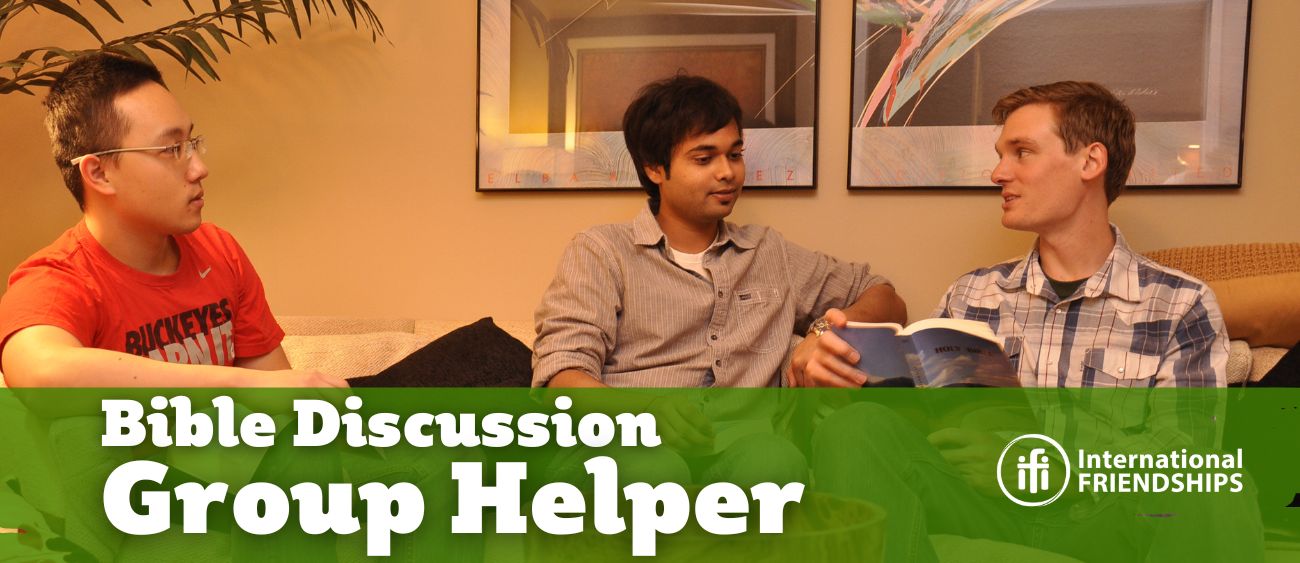 "And the things you have heard me say in the presence of many witnesses entrust to reliable people who will also be qualified to teach others."
- 2 Timothy 2:2
IFI offers weekly Bible Discussions Groups for international students, scholars, and their families. These groups are lead by IFI staff or Key volunteers who have been trained to provide spaces for students to gather and discuss the Bible and Jesus.
These groups tend to require help to serve and support the students that attend. Would like to support these groups by serving as a Bible Discussion Group Helper (GH)?
IMPORTANT NOTE: You must be a trained, activated IFI volunteer to serve in this capacity.
Active Groups Seeking Helpers