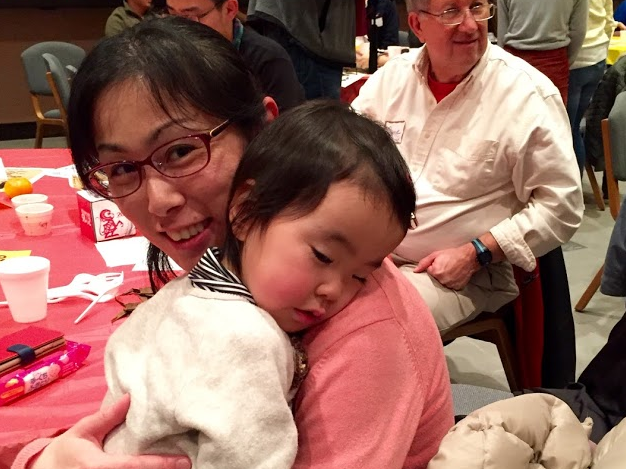 The International Mother's Group (IMG) is an outreach to international mothers and their young children.  It offers opportunities for the moms to have genuine friendships with local Americans, as well as a safe environment in which to practice their English.  As needed, we assist the moms with their adjustment and caring for their families in a new culture.  Moms will read and discuss passages from the Bible.  Other activities may be planned from time to time such as crafts, potlucks and trips.
We meet every Friday morning (may vary based on holidays) at the Calvary Bible Church, 3865 N. High St. Columbus OH 43214
What is the group?  What do they do at meetings?
The International Mothers' Group (IMG) is a support group and English class for international moms and their pre-school-aged children and babies.  By showing love and concern for the moms and their children, we hope to have an opportunity to reveal God's love to them, and let them know of other IFI activities that may be helpful to them spiritually. At the 2-hour meetings we have refreshments, discuss a topic in English, and have activities for the children.  For more information about meeting dates, times and location, email Sarah Gillette or Beth Gass.
How can I help with the IMG?
The opportunities to serve include helping with the children, bringing refreshments, and/or befriending a mom.  This is an excellent opportunity for stay-at-home moms and home-schooled families to serve international families.
How can you help?
There are several different areas in which to become involved:
Set-up and clean-up
Provode snacks
Teaching leader or assistant
Drivers
Childcare leader or assistant
Special events planner or assistant
For more detailed information on the above areas of involvement click here.
For more information and to volunteer to help, please contact Beth Gass.