Winter Weekend Homestay (in the Country)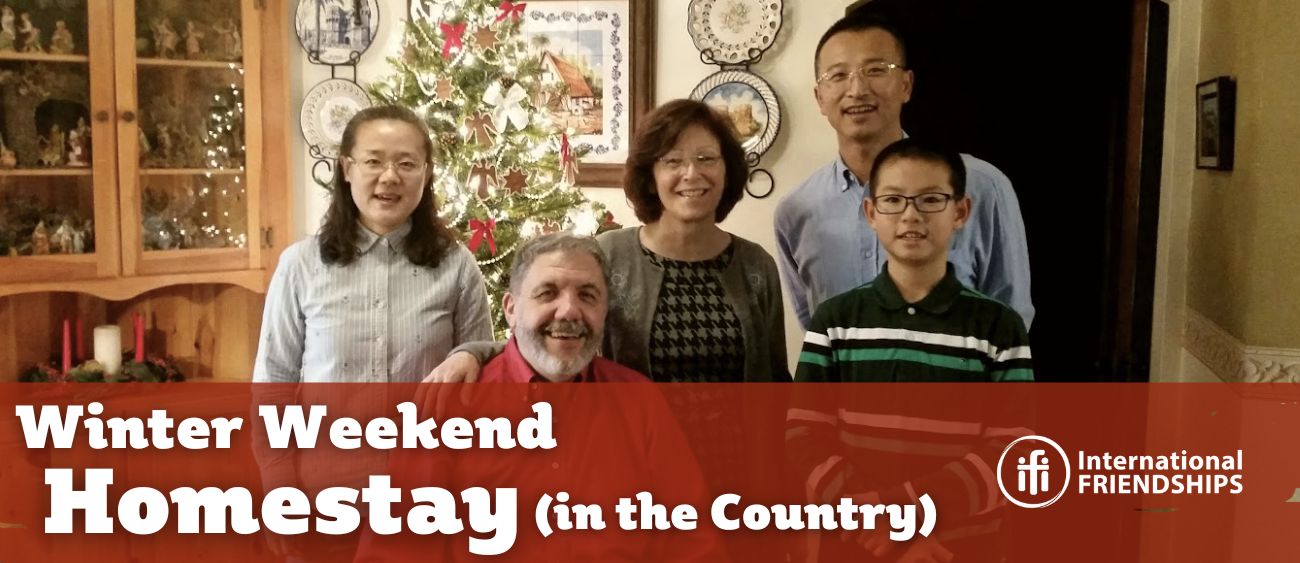 If you are an International Student, Scholar, or Community Member, please visit our student website to register for this event: ohiostate.ifiusa.org/events.
When: 
December 15-17, 2023
IMPORTANT NOTE: This opportunity is specifically for volunteers who live outside the "270 loop" of Columbus, and who are residing in a rural setting.
As you begin your holiday preparations, welcome students who are staying in the United states during the Winter break.
The Winter Weekend Homestay (in the Country) is a wonderful opportunity to:
Share a unique holiday experience in the rural Midwest with new international friends
Invite them into your family activities
Learn more about their culture
Sign up below to help students enjoy a few days of their break!