Church Coordinator Role
The Church Coordinator (formerly Local Church Representative) will work with IFI staff and other volunteers at their church to facilitate their congregations' participation in the ministry of International Friendships. The Church Coordinator (CC) will (with the help of an IFI Church-Based Ministry Team) facilitate the partnership between IFI and their church by praying for, recruiting, screening, and mobilizing those laborers that God has called to love and serve international students. In addition the CC will act as a liaison with Missions Pastor and/or Committee, oversee the follow up of current volunteers and the coordination of IFI trainings and events at their church.
Click on the colored areas below on the map for a list of church coordinators in that geographic area.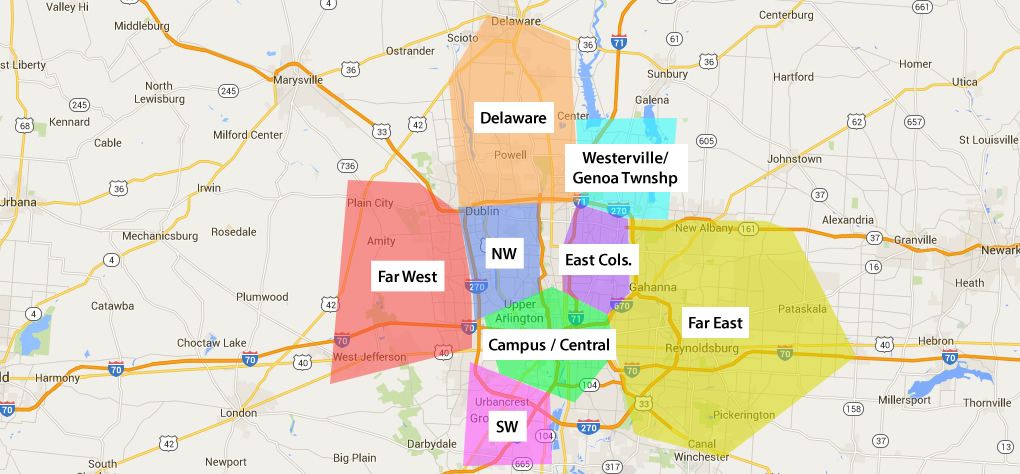 Opportunity
International Friendships has contact with hundreds of students from many different countries and religious backgrounds. Most are eager for friendship with Americans. Many are open to learning more about the Bible and the Christian life. Our hope is that many students will experience the love of Christ and develop a trusting relationship with a Christian as volunteers from local area churches are mobilized to serve internationals in practical ways. Through tangible acts of kindness from and unconditional friendships with IFI's volunteers, we hope and pray internationals will choose to join IFI Bible discussion groups. It is our hope that many volunteers will continue to develop a deep and lasting friendship with their new international friend(s) for we believe the most effective ministry happens in the context of loving relationships.