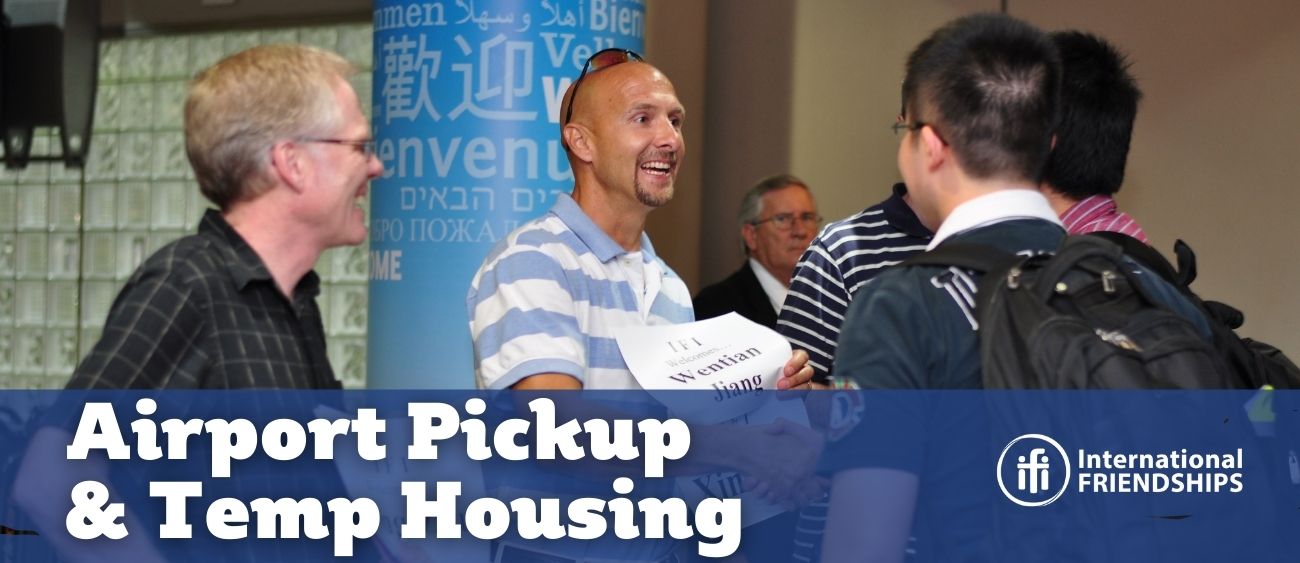 "Do not forget to show hospitality to strangers, for by so doing some people have shown hospitality to angels without knowing it."
- Hebrews 13:2
In partnership with student organizations on campus, IFI volunteers show hospitality to strangers by providing new students with Airport Pickup and Temporary Housing (APTH).
Many internationals who have grown spiritually were greeted at the airport and welcomed into a home when they first arrived in Columbus.
By God's grace, your participation and support of airport pickup and temporary housing has helped IFI meet the growing demand of new students the last few years. Many of these students attend other IFI student activities, trips, and events, including our Friday night Bible discussions. Airport pickup and temporary housing provide students an invaluable introduction to our ministry.
Thank you for welcoming and loving international students with us!
Learn More about Airport Pickup and Temporary Housing
Sign up below & print a Student Activities Flyer to share with your new friend!
Join our Airport/Temporary Housing Volunteer List