Our ministry impact in Columbus focused on humbly seeking how God is asking us to serve international students in a pandemic-changed world. The following local stats are from June 2021 - May 2022:
1305
International Students Reached
56
Students in Personal Discipleship
126
Students joined Bible discussion groups
12+
Students received Christ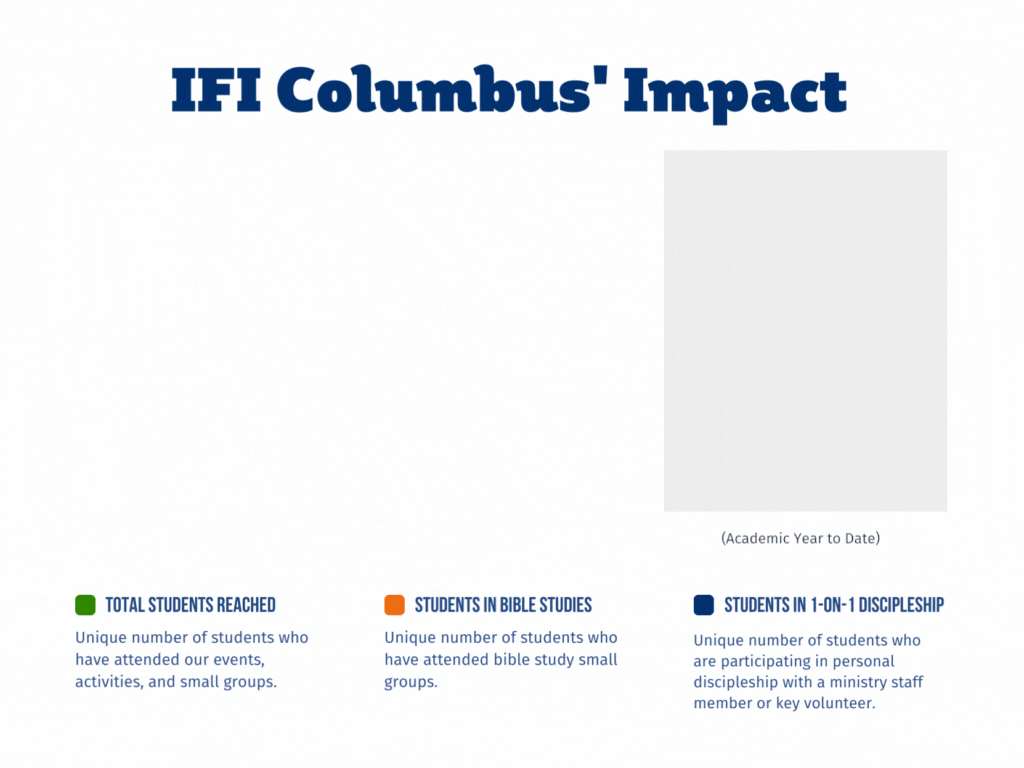 Watch our 16th annual banquet:
Our annual banquet was on April 30, 2022! It was such a blessing, because it was the first time we were in-person since COVID. The event was recorded, and we would love for you to watch. Maybe we will see you next year?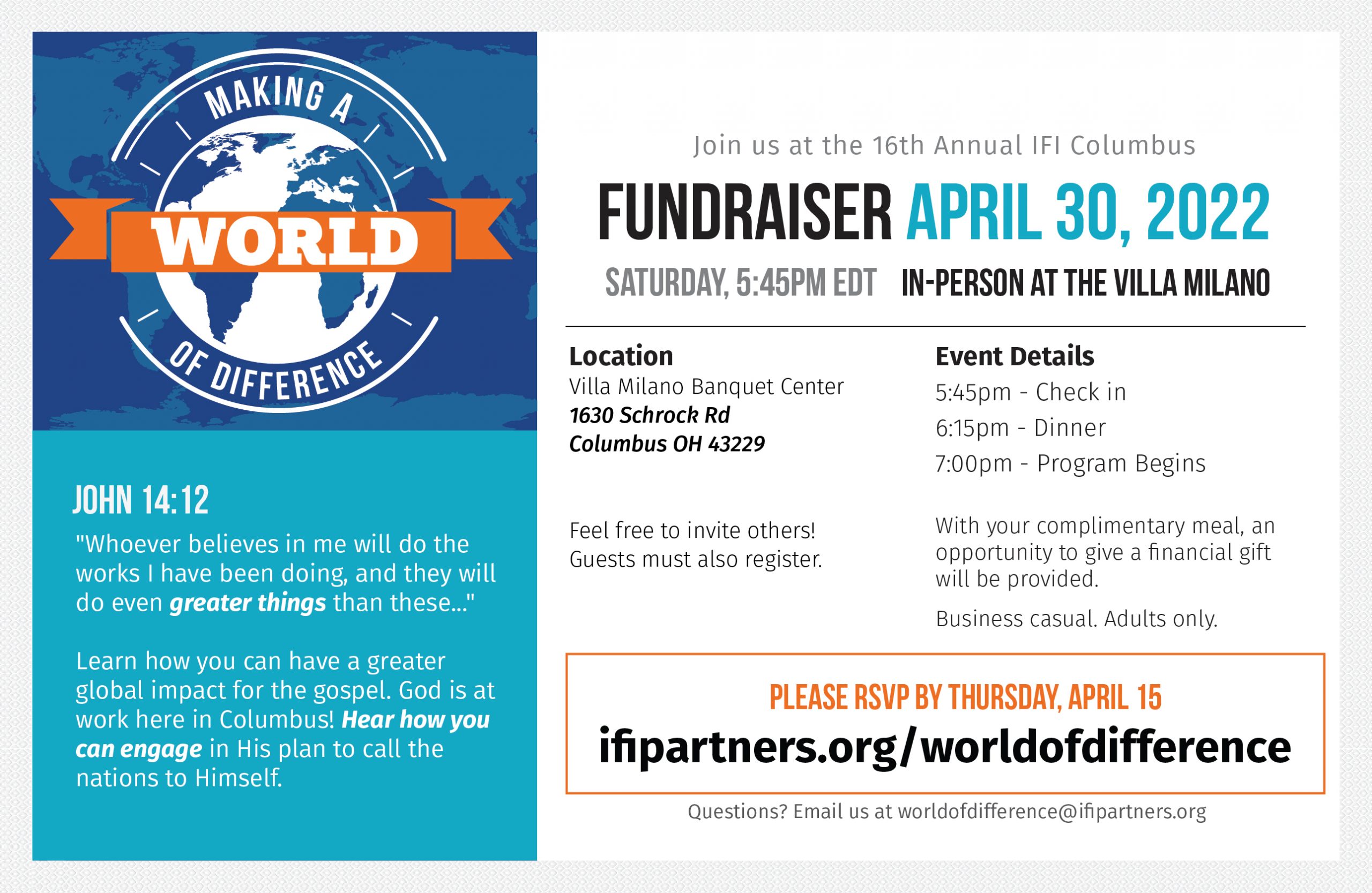 Thank you for your support!
Your generosity makes a global impact.
We believe God is preparing us for greater outreach opportunities, and we're thankful that He's moving us forward. We are also thankful for your part in praying, serving and giving; because you are helping to move God's work among internationals forward!
Change the Way you See the World
Step out of your comfort zone and create friendships with people from all over the world.
Hear How Volunteering with IFI can Impact Your Life
Chris and Mandy Wilson were in the midst of trying to build their family through adoption. While working through this, God showed them how they could "adopt" international college students in the meantime. They saw students lives change, but didn't realize how much God would change their own lives too.
---
Let's talk.
Get in contact with IFI.