Our ministry impact in Columbus focused on humbly seeking how God is asking us to serve international students.
The following local stats are from June 2022 - May 2023:
2061
International Students Connected
41
Students in Personal Discipleship
156
Students joined Bible discussion groups
12+
Students received Christ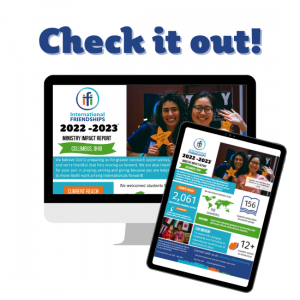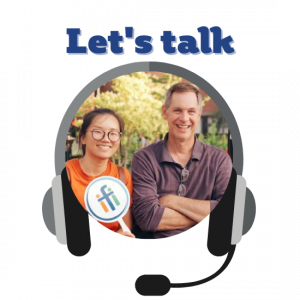 Change the Way you See the World
Step out of your comfort zone and create friendships with people from all over the world.
Take a look at the impact you can have by serving internationals with IFI Columbus. >>
Your support & generosity makes a global impact
We believe God is preparing us for greater outreach opportunities, and we're thankful that He's moving us forward. Thank you for helping to continue God's work among internationals through the grace of giving!
We recently celebrated of what God has done in the IFI Columbus ministry. Check out the highlights >>